2 Babes and a Pirate!
Hey all! I made these dolls last year. The first one I did was the lighter skinned brunette doll for my daughter. The second was the orange-haired doll, for a gift. I wanted to make one for my son, so I modified the pirate to make him "Captain Jack Sparrow" from Pirates of the Caribbean. :)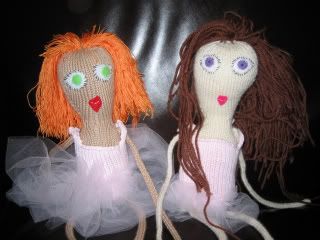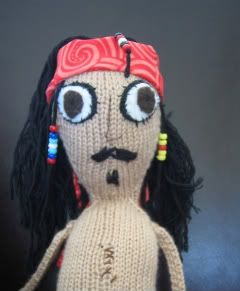 My next dolls will be a Dorothy (from the Wizard of Oz - for my daughter) and Ron Weasley (from Harry Potter) for my younger daughter. I've also been asked to make one (or more) for an auction at my daughter's preschool.